Your life can be changed like Brother Emmanuel's. He found his precious family statue, you may find lost love, or healing in a relationship, you may find lost articles or a lost spirit of prayer or happiness. Often, things that are lost are not simply objects, but may be people or love or joy that we have lost in our lives. We all suffer loss, and St. Anthony can help find our joy and laughter again in life. We simply must trust him and pray to him through this Great Franciscan Novena!  Join us and the Family of St. Anthony's Guild in this Great Novena! 
Your generous gift in honor of St. Anthony will also help the Franciscan Friars continue to serve God's poor whom St. Anthony so deeply loved. The friars are serving children, women, and men who have little in their lives. Your generous gift in honor of St. Anthony can help us buy food, formula, diapers, and provide medical assistance for the poor and desperate who come to us each day.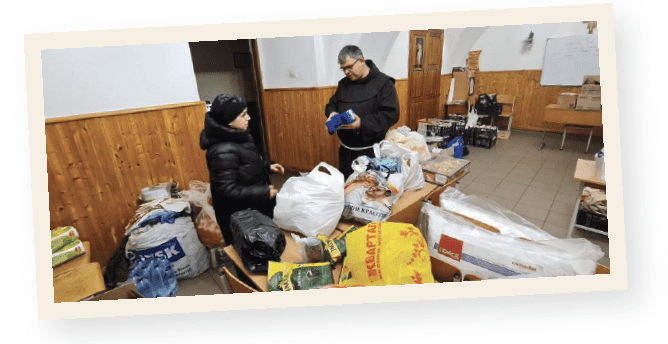 Join the Great Novena to St. Anthony, and hopefully miracles will happen in your life too.  May St. Anthony, the Great Wonder-Worker, help make all your prayers come true!